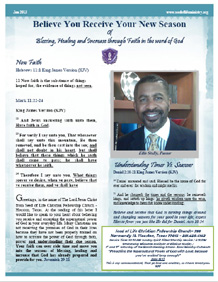 Follow us on




Christian BoyZ -2-Christian Men
( Youth Mentoring Outreach )
Host: Evangelist Ellis Stelly


This ministry is a spirit led approach to training up Christian boys and developing them into outstanding young Christian men of Godly purpose and destiny. Partnering young Christian men ages 12 thru 17 with adult Christian Godly men to be role models in their lives. We will offer adult supervised outings such as camping, youth meetings, supervised trips and much, much more. If you are interested in helping us with this undertaking, please make contact with us.



Women's Ministry L.O.V.E
Ladies of Virtue and Excellence
Hostess: Mrs. Charlottee Stelly


Throughout the Bible, women have played an important role in the spread of Christianity. Ladies of Virtue and Excellence is a dynamic spirit filled ministry for Christian ladies desiring to be all God has called them to be spiritually, physically, and mentally. At the core of our ministry is LOVE. We must exude love to walk in the excellence of Jesus Christ. We can then be better wives, daughters, sisters, aunts, friends, leaders, and mentors to our youth. We will study the Word and focus on having a healthy lifestyle. We will also have workshops to help each of us grow professionally and teach core values to girls and young ladies. Our vision is global. Join us and bring forth fruit one hundred fold in Jesus' name.



Each One Feed One
(Matt. 25:31-40)
Food Feeding Alms Ministry
On Behalf Of The Friends and Partners
of the Ministry Seed of Life
Ministers: Raymond & Pearl Decuir : 1 Peter 4:10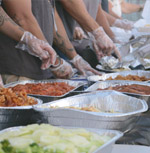 This outreach is a Holy Spirit led alms ministry to the poor, hungry and homeless in the Houston area. Our ministry team and other s have committed themselves to prepare 50 sack lunches each at our expense. These sack lunches will be distributed in the Downtown areas and other areas where there is a need twice monthly . This will allow us to witness the love of Jesus Christ to those who really need to know that Jesus Christ still cares and wants to be there Savior. We believe that not only will souls be saved and the kingdom of heaven expanded, but also comfort and contact will be made to those whom the world has forgotten. We ask that you pray and ask the Holy Spirit to lead you in your committed decision to partner with us with your time and love for those who need it most. We are believing God to give us 50 committed covenant partners to help us feed 2,500 meals a month. Yes, God can and God will do it in Jesus Christ name! (John 14:13-14)